Who is Waving the Start Flat at the Upcoming 24 Hours of Le Mans?
This very question and the similar one have been revolving around the internet for a while now. Who is going to wave the start flag?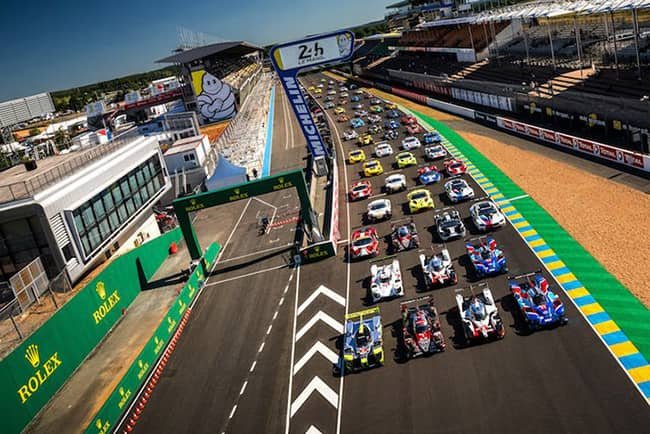 If you haven't known about it at all, the person's name is Carlos Tavares. He is going to wave the start flag at the upcoming 24 Hours of Le Mans.
While it was a rumor back then, now it is official. The start of the 60 cars in such a prestigious car racing event will have ties with Carlos Tavares. The PSA Group CEO Carlos Tavares is indeed the right person to conduct the important role in the actual event.
The stakes are high, so that the hype. Therefore, the one who waves the flag should be an important public figure. In this case, the avid fans of Le Mans would not deny the charm and charisma of Carlos Tavares to do this.
The waving flag will take place at 14:30 local time on September 19. The PSA Group CEO Carlos Tavares will announce the start of the 88th edition of 24 Hours of Le Mans at 14:30 on September 19.
Carlos Tavares is not a new name. His name has been revolving in the automotive industry for decades. And if you have been around for a long time in this niche you will at least hear his name once in your life. Besides being the important player in the automotive industry, he is also a talented amateur racing driver. But for the upcoming event, he will be the official starter of the endurance prestigious event.
Before the race is starting, Mr Tavares will hold the French national flag in his hand in the ceremony. Then he will lower it to give the cues of the beginning of the 24 hours of the fantastic endurance competition.
Obviously, the experts, competitors, punters, avid fans, racers, and other relevant people will give applause to Carlos Tavares in the moment of truth. Pierre Fillon, the president of Automobile Club de l'Ouest stated that the Mr. Carlos waving the flag will emphasize the strong bonds, unity between the race and the automotive industry in general.
In the automotive industry, 24 Hours of Le Mans is a moment of truth of their business competition. For the top manufacturers, this prestigious event will be the solid proof of their production quality since the professional drivers will make the drive to test the ground.
It is the spotlight of the top automotive brands. The officials slated Carlos Tavares role as the important component for the unity and vibrancy in the automotive industry.